Act I: 2007
If it weren't for Ben Mengden, I'd probably never hear any new music. Though I play with various musicians fairly often, I don't actually turn on the radio and listen to new stuff very frequently at all. (I listened to nothing but The Beatles for about nine months in high school.) Fortunately, I have a few comrades who have both good taste and enthusiasm for sharing, Ben foremost among them.
On a Stupid Guy Trip about 10 years back, several of us were traveling from central Texas to Santa Fe. The drive was long, and we had ample opportunity to visit, to stop and pose with a giant roadrunner sculpture (thanks Stockton!), to play various games in dubious taste, to eat three pounds of beef jerky, and to dig deep into Ben's CD collection.
"I've got a few bands you need to hear!" Ben exclaimed as he led us on a tour through his current listening. Among them were two that I immediately became a fan of: Bright Eyes' "Balance Beam" instantly caught my attention with Conor's breaking, nearly out-of-control vocals and the subtle ostinato of the hammered dulcimer — an instrument one almost never hears in popular music — woven subtly into the mix. 
The other was The Electrics.
I'd started playing some traditional Irish with Robert Leahey and Steve Johnson several years previous, with some later encouragement from Brandi Midkiff. Robert and I even went so far as to build some our own pennywhistles out of PVC pipe and wooden dowels. (My hideously ugly low E was still in service until very recently.) But The Electrics took those traditional sounds and added electric guitars, drums, and a whole load of energy and enthusiasm. They were my first introduction to Irish rock, and I loved it. I forced the other passengers to listen to the entirety of their "Livin' It Up When I Die" album twice more on the trip, and then Ben, ever a generous soul (or possibly wanting to avoid yet another listening session), gave me the disc to take with me. I wore it out.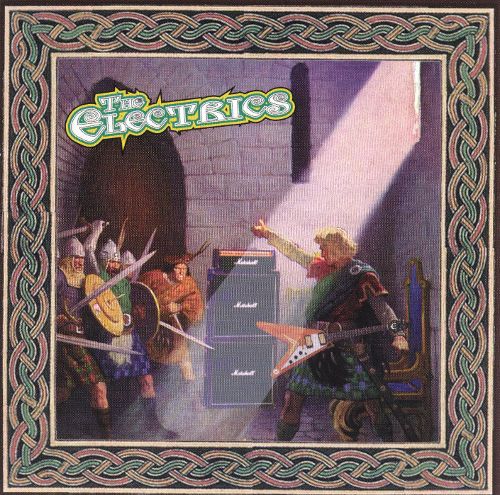 Act II: 2017
Kris and I got married at the end of April and decided that, since her dear friends Beki Hemingway and Randy Kerkman were living in Wexford, and because it's a beautiful place to which neither of us had even been, we would go to Ireland for our honeymoon. We took two weeks to tour the Emerald Isle, visiting the Giant's Causeway, enjoying Guinness and Bulmer's, seeing the ravages of The Troubles in Belfast, listening to traditional music, flying hawks in Cong, befriending sheep, and hiking through an enchanted forest adjacent to Ashford Castle.
We spent the first days of the trip, however, in Wexford with Randy & Beki. One evening as we were returning from a day trip, Beki asked "Should be stop by and see Sammy and Kylie? They're married friends of ours, musical missionaries who perform together as a couple. They're terrific people, and great musicians. You guys should meet them!" A few quick texts verified that they were at home and up for company, so we stopped by.
We pulled up, piled out, and knocked. Sammy immediately answered the door and gave us the warmest welcome imaginable, introducing us to Kylie and regaling us with tales of Ireland and sharing his store of Plopp, the unfortunately-named but delicious Swedish candy. After about thirty minutes of spirited conversation, in the midst of telling us about some of the work that he and Kylie are doing together, Sammy mentioned in passing "my old band." Wanting to be an engaged guest, I politely asked when the next pause in the conversation came, "What was your old band?"
"The Electrics."
"WHAT?!?"
"The Electrics. Have you heard of us?"
"You're freaking KIDDING me. I LOVE The Electrics. You guys were my introduction to Irish rock, and my gateway drug to The Pogues, Dropkick Murphys, and that whole Boston Celtic punk scene. Holy Plopp, that's fantastic!"
I fanboyed continuously at Sammy for about 5 minutes, after which he very graciously wiped off my enthusiastic spittle and gave us, not only the remaining Plopp, but also the CDs of the The Electrics that I didn't already have and a thumb drive with all of his and Kylie's music. The discs were a delight, and became the soundtrack for the rest of our honeymoon, both because of the kindness and generosity they represented, and because they're some darn fine tunes.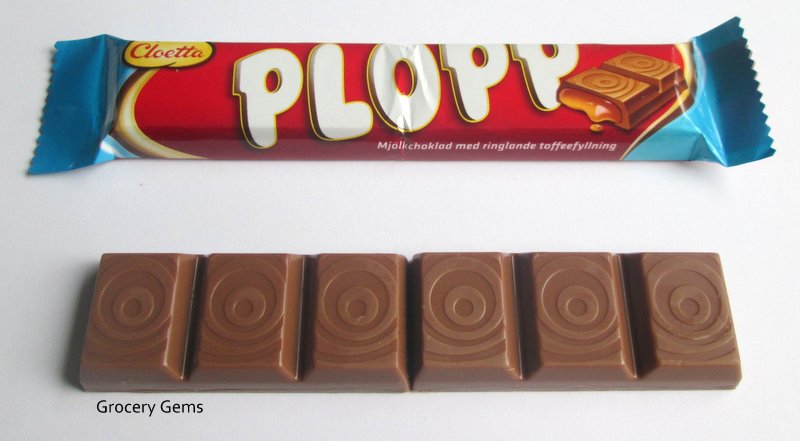 Act III: 2018
A few months ago, back in Texas, I saw that Randy had posted on Facebook: "Just finished co-writing a worship song with Sammy, and I'm pretty excited about it." Because I'm a believer in the "show, don't tell" principle of writing, and because I like to give Randy a hard time, I responded with something like "MP3s or it didn't happen!"
Randy, very appropriately, ignored my jibe. But Sammy messaged me privately and said "Here's the rough draft we worked on. Pretty jazzed about it!" I gave it a listen, and really dug it. "Great stuff!" I responded with a few details about the things I appreciated about the music and the songwriting. I wrapped up with "Hey, if you need a pennywhistle track, let me know!" (This was, of course, one of those situations where you actually mean it, but realize you're being a bit pushy and obnoxious and pass it off as a bit of a joke to give the other person a graceful way out.)
Sammy, being a frightfully decent human being, responded with a diplomatic "Well, Tim from The Electrics is coming to record all of the Celtic instruments in a few weeks, but you can have a go if you want." (Bear in mind that at this point, Sammy and I have never played together, so the possibly imaginary subtext I read here was "Ok, fanboy, settle down and let the grownups do their thing.")
But I was still excited about the prospect, so I pulled out my Blu mic, stuck it on a stand in my closet among all of the clothes on their hangers to get the driest signal I could (science!), fired up Garage Band, and threw down a few whistle tracks, doing several takes to get them as polished as I was able. I had a grand time working out the parts and recording them, so figured even if Sammy wasn't keen on them at all, it was still time well spent. 
A couple days later, I got a note back from Sammy. "Hey, there's some good stuff in here. I think we might be able to use this!" (Possibly imaginary subtext: "Well, maybe you're not a complete ninny fanboy! Well, not _just_ a complete ninny fanboy!")
We went through another iteration or two as the song got rewritten a bit, but finally wrapped up that exchange with Sammy telling me "This is great stuff. You're an honorary Electric!"
My forwarding address for several days was Cloud Nine. Not only had I gotten to meet one my major musical influences, but now through a phenomenally serendipitous series of events had actually gotten to collaborate on a musical project with him from across the ocean. What a treat!
So, if you're curious about this track, go check out Sammy's kickstarter for the upcoming 2 disc project Worship Like a Celt. He's brought a large collection of musicians together to explore the ancient Celtic influence on spirituality and worship. Sammy's been working terrifically hard to make this a really solid project (as have Kylie, Beki, and Randy), and I'm excited to finally hear the finished product. 
And if you're ever an hour south of Dublin, you might stop by and say hello. Just don't forget the Plopp.