Last night I posted to Twitter:
Watching a Nova show on string theory. (It was a requirement to maintain my supernerd certification this month.)
This morning, my friend Jeff presented me this, created in cooperation with his wife Fazia: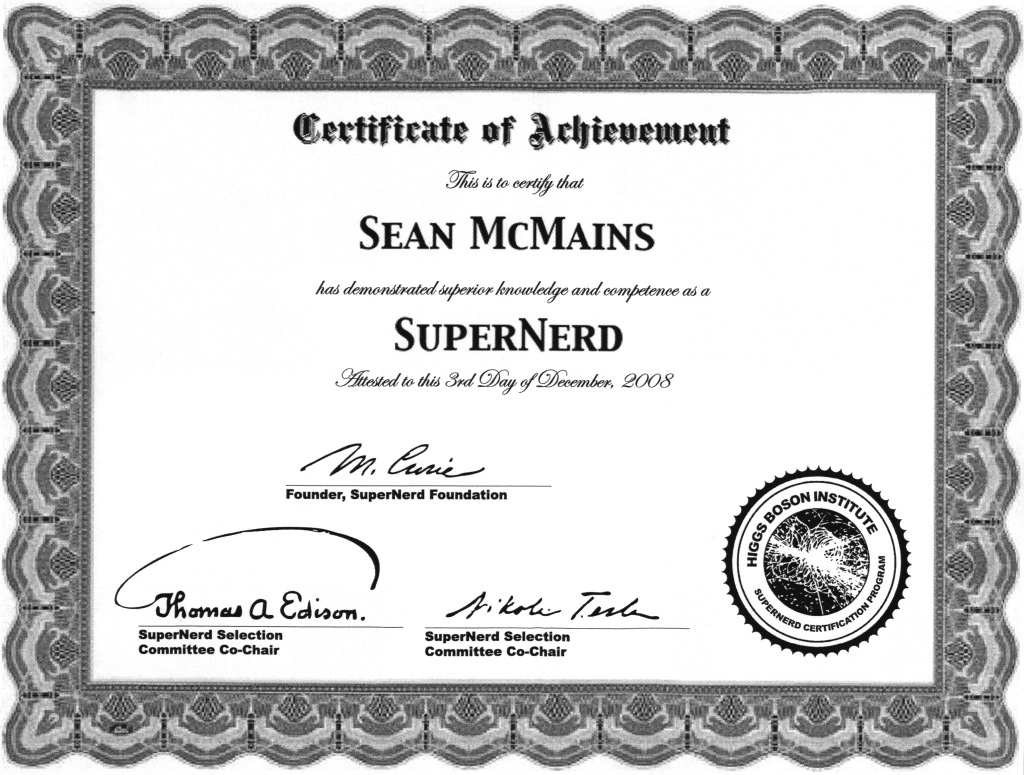 This of course immediately became one of my new favorite things. Be sure to appreciate the seal and the signatures!